Restore Your Smile with Full Mouth Reconstruction
If you are suffering from multiple oral health conditions, our team at Luria & Birnholtz Family Dentistry can design a full mouth reconstruction plan to restore aesthetics and functionality to your smile. This treatment can feature any number of restorative procedures to address your needs, including dental implants, restorations, and composite fillings. By combining several therapies, we can increase the efficiency of treatment and often reduce the overall cost. We strive to help our Dearborn, MI, patients achieve optimal oral health and work closely with patients to lay the foundations for a stronger smile.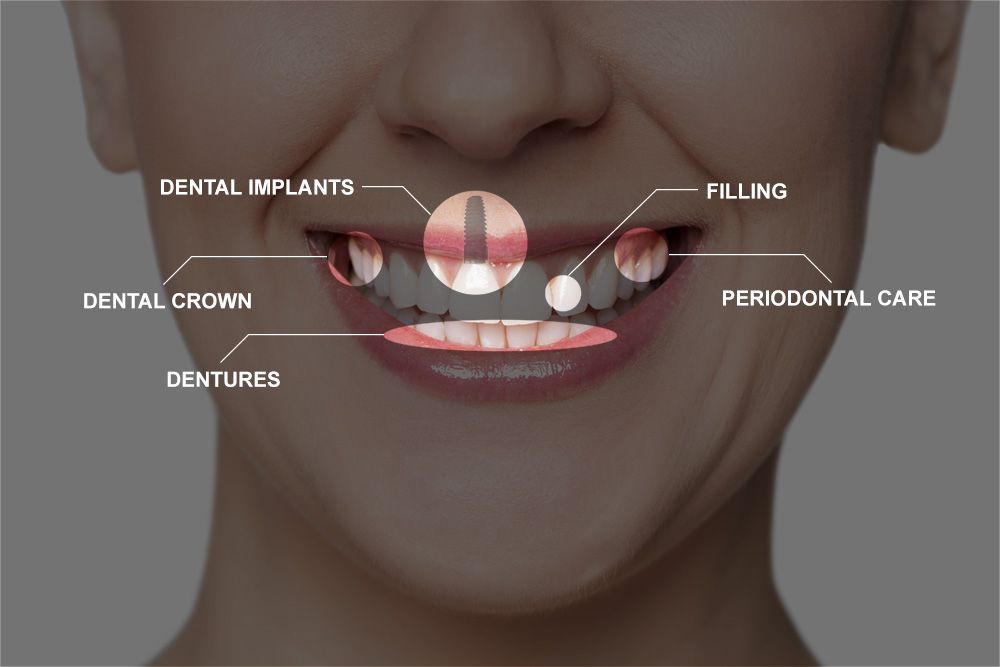 Understanding Treatment
Often singular oral health issues can result in multiple dental complications. Grinding your teeth can destroy tooth enamel and trigger temporomandibular joint disorder (TMD), periodontal disease can cause gum recession, and tooth loss can result in jawbone atrophy. A full mouth reconstruction combines several restorative procedures into a single treatment plan, so we can address all conditions simultaneously. Combining procedures can not only increase efficiency, but it can also lower the overall cost of treatment.
Potential Procedures
The purpose of a full mouth reconstruction is to repair the form and function of your smile. To do so, we can incorporate:
Our team can review your oral health needs to determine which procedures to include in your treatment.
What to Expect
During your consultation, we can perform a thorough examination of your teeth, gums, and jawbone. We may also take x-rays or advanced digital images for a comprehensive picture of your smile. We can then review your medical history and your goals for treatment. Based upon this information, we can recommend the best procedures suited to your needs, preferences, and lifestyle. We can also provide you with an estimated timeline for treatment and review your phased treatment plan options.
A full mouth reconstruction can take any where from several weeks to one or more years. The precise length of treatment will depend heavily on which services are included. However, our doctors may be able to combine more than one procedure into a single appointment. If necessary, we can also coordinate your treatment with local specialists to provide specific therapies.
Lay the Foundations for a Healthier Smile
With a full mouth reconstruction, our doctors can rebuild your entire smile in a single treatment plan. Contact us online or at (316) 565-5507 to schedule a consultation and learn about your options.