Restore the Integrity of Your Smile with Dental Fillings
For patients whose smiles are affected by moderate decay, tooth-colored dental fillings can restore the integrity and strength of the teeth and prevent the spread of infection. Tooth-colored fillings are made from a composite material that is matched to the natural color of your tooth. For more than 40 years, Drs. Mark Luria and Rena Allswang at Dearborn Family Dentistry in Dearborn, MI, have offered composite fillings as a healthy and aesthetically pleasing alternative to traditional silver amalgam fillings.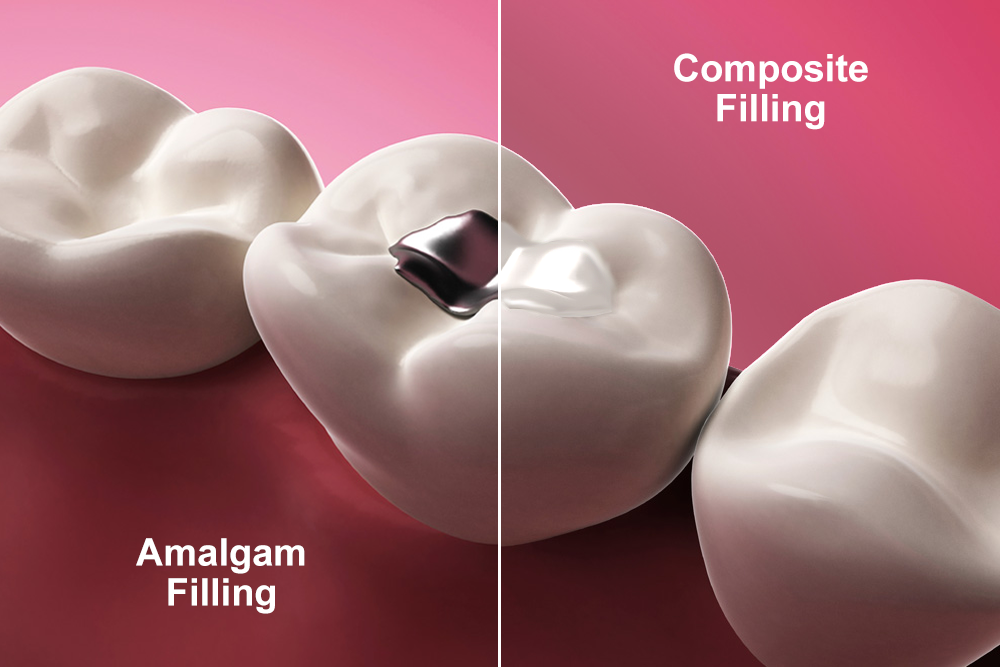 Understanding the Advantages of Composite Fillings
Before the advent of composite material, dental fillings were made with silver amalgam. While durable, this material often changes sizes when exposed to temperature changes, thus creating cracks in a tooth and undermining its overall strength.
Composite fillings, in contrast:
Restore and improve the strength of the teeth
Require only minimal modifications of tooth to place
Blend in aesthetically with the surrounding enamel
Create a stronger bond with the enamel for greater protection and comfort
However, composite material is not necessarily the best option for every patient. It is important to discuss your treatment options with Dr. Luria or Allswang first so they can help you recommend the material best suited to your health needs and budget.
How Do I Know if I Need a Dental Filling?
A filling is typically recommended to repair damage from mild to moderate tooth decay or infection. Our doctors can diagnose such cavities in a number of ways at a comprehensive health examination. During your appointment, we will conduct a visual and tactile evaluation of your oral health. If we suspect a cavity is present but do not see any immediate visual signs, we can take a series of x-rays to determine if there is any decay below the surface. If you have a more serious infection, you may require root canal therapy to fully eliminate the source of the problem and restore the health of your tooth.
Placing the Filling
During your appointment, Dr. Luria or Allswang will first apply a local anesthetic to minimize any discomfort. For particularly sensitive or anxious patients, we also provide nitrous oxide to help you relax throughout your visit. Once you are comfortable, your dentist can remove infected tissue in order to prepare your tooth for a filling.
By catching infection early, you can avoid more complex and expensive procedures, such as root canal therapy.
First, we will isolate the affected tooth so moisture does not prevent the material from bonding properly with the enamel. Next, Dr. Luria or Allswang will fill in the missing areas of your tooth with the tooth-colored composite material. Then, they will use a specialized light to harden the material. The final step in the process is to refine the filling so that it does not interfere with your bite.
Preventing Future Decay
While a tooth filling is a powerful restorative tool, our team at Dearborn Family Dentistry believes that the best dental filling is no filling at all. We advise our patients to maintain a consistent preventative dentistry routine. Brushing and flossing your teeth twice daily can reduce your risk of cavities. We also recommend visiting our office at least every six months for a cleaning and exam. By combining effective at-home care with regular office visits, you can reduce the likelihood of cavities.
Protect Your Oral Health
Left untreated, tooth decay can lead to serious oral health concerns and even tooth loss. By catching infection early, you can avoid more complex and expensive procedures, such as root canal therapy. To learn more about the benefits of tooth-colored composite fillings, call our office at (313) 565-5507 or contact our team online today.