Maintain Your Smile with Regular Exams and Cleanings
Keeping your smile healthy requires much more than just brushing your teeth at home. Dental cleanings and exams from our team at Dearborn Family Dentistry can protect against a range of serious oral health issues. Drs. Mark Luria, and Rena Allswang provide dental exams at our Dearborn, MI, office. We also offer professional cleanings by a team of friendly hygienists. These two services are crucial to catching issues like gum disease in their early stages and keeping your smile healthy.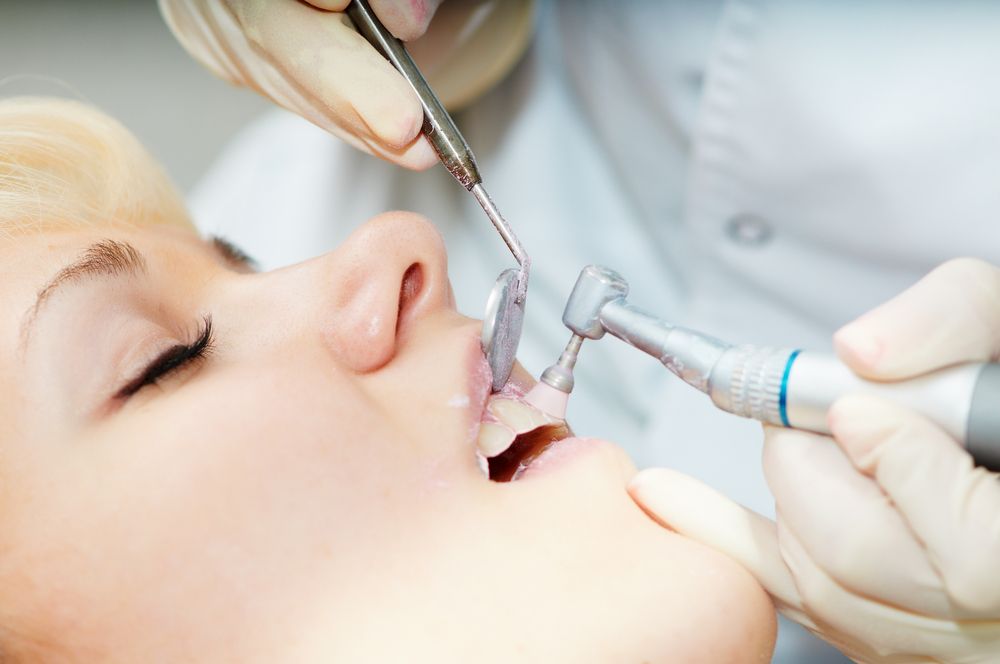 What Happens during a Teeth Cleaning?
Professional dental cleanings are an easy and affordable way to maintain the health of your smile. During the appointment, your hygienist will:
Perform a physical exam: First, your hygienist will use a small mirror to check around your teeth and gums for any signs of inflamed gums or other health issues.
Remove plaque and tartar: Next, they will use a scaler to eliminate plaque and tartar around the gum line and between your teeth. You may hear a scraping noise, but this is a normal part of the removal process and is nothing to worry about.
Clean your teeth with a gritty toothpaste: For the next step, your hygienist will use a high-powered electric toothbrush with a gritty toothpaste to remove any remaining tartar and polish your teeth.
Perform expert flossing: During an expert flossing session, your hygienist can reach deep between the gums and locate any trouble spots.
Apply a fluoride treatment: Not every cleaning will end with a fluoride treatment. However, if you are prone to cavities, your hygienist may use a foamy gel or a fluoride varnish to act as a protectant to fight against decay between dental cleanings.
Our hygienists at Dearborn Family Dentistry will work hard during your cleaning to ensure you are as comfortable as possible. Once your teeth are completely clean, they will call in one of our doctors to perform a dental exam.
A healthy smile goes a long way to preventing other health issues.

Preventive Dental Exams
The goal of regular dental exams is to protect your oral health and general wellbeing. It is also a chance for our dentists to detect early warning signs of more serious oral health conditions when they are easiest to treat.
During a dental exam, your doctor will:
Evaluate your oral hygiene and overall health
Assess your risk for decay and gum disease
Check your bite and jaw alignment
Evaluate whether you need additional treatments
Take x-rays
Ask about any concerns you may have
Our doctors can also discuss your at-home care with you during the appointment and make recommendations about techniques and tools which can help protect your smile. Depending on your needs, your exam may also include counseling about your diet or other lifestyle factors that can affect your oral health.
Keeping Your Smile Healthy
A healthy smile goes a long way to preventing other health issues. There is a range of conditions which have been linked to poor oral health, including diabetes, heart disease, and stroke. To protect your smile and your overall wellbeing, schedule your bi-annual cleaning and exam today. You can contact our office online or call (313) 565-5507 to speak to a member of our team.