A Wide Array of Dental Procedures to Enhance Your Quality of Life
If you want to improve your oral health or the appearance of your smile, there are many dental procedures that Drs. Mark Luria and Dr. Rena Allswang, can perform in Dearborn, MI, to enhance your quality of life.
Our caring, compassionate staff is here to guide you through personalized restorative, cosmetic, periodontal, and general dental care, with treatment tailored to meet your unique needs. At Dearborn Family Dentistry, our doctors have over seven decades of combined experience and can expertly meet all of your oral health needs.
Restorative Procedures
Restorative therapies involve treating damaged, decayed, or missing teeth. Restorative treatments that we offer include:
Bridges: A bridge fills gaps in your smile left by one or up to three missing teeth. Crowns are placed over the teeth on either side of the gap, and serve as an anchor for your bridge.
Dental Implants: The doctor can place a titanium post in the jaw to replace a missing tooth, which will function as both a tooth root and a base for a variety of natural-looking restorations.
Dental Sealants: This thin layer of plastic serves as a cavity-preventing barrier between the tooth and bacteria. Dental sealants can be used as a preventive dental option for children, teens, and adults.
Dentures: For patients who suffer from missing teeth, we offer both traditional and implant-supported dentures to restore dental form and function.
Extractions: There may be cases in which decay or damage makes a tooth unsalvageable. In other cases, wisdom teeth may cause discomfort and misalignment. In these instances, our doctors can perform minimal to no discomfort tooth extractions.
Full Mouth Reconstruction: Our doctors can combine a variety of restorative procedures, performed in stages, to entirely rejuvenate a severely damaged or decayed smile.
Root Canal Therapy: Your doctor can remove the damaged pulp and then fill and seal a tooth to avoid extraction after the tooth is badly damaged or becomes decayed.
Tooth-Colored Fillings: Tooth-colored, or composite, fillings treat cavities while fortifying the tooth and maintaining a natural-looking appearance. Amalgam fillings are also available upon patient request.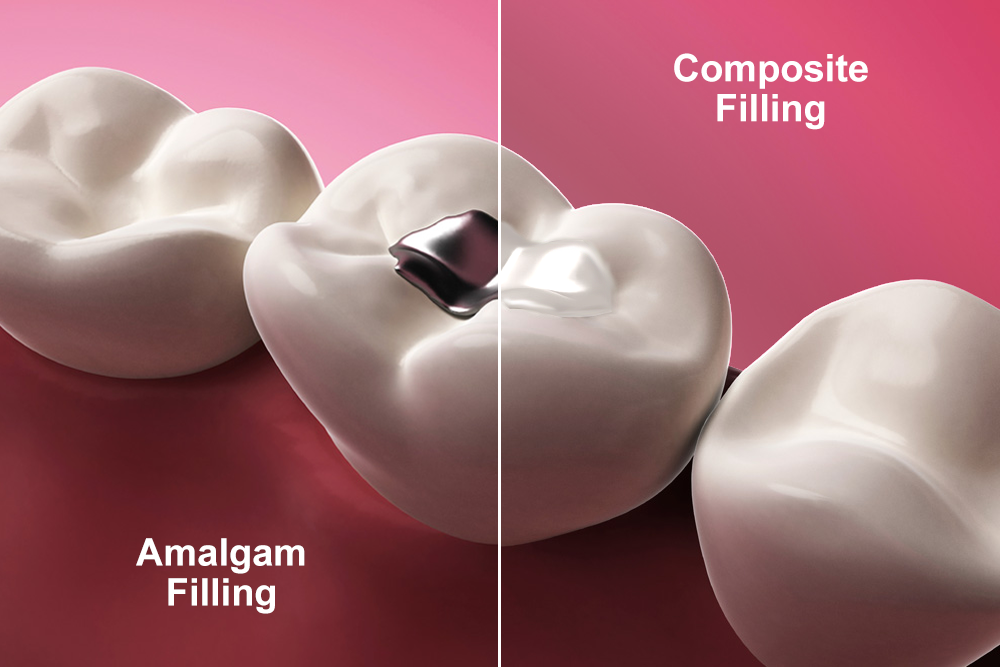 Cosmetic Procedures
You may be interested in rejuvenating the appearance of your smile with a cosmetic treatment that significantly enhances the aesthetics of your teeth. Cosmetic treatments that we offer include:

Periodontal Care
We are here to help you treat your gum disease effectively. We offer root planing and scaling, a procedure in which we provide a thorough cleaning of the tooth root surfaces to remove plaque using an ultrasonic device and other specialized instruments.
We also educate our patients on the best practices for maintaining gum health to avoid periodontal disease.

General Treatments
Additional services that we provide include:
Emergency Dentistry: We offer care in the case of an emergency. You can be seen on the same day by appointment. We offer this service to current patients as well as new patients.
Sleep Apnea Treatment: We provide a variety of oral appliances to alleviate airflow issues for those suffering from sleep apnea, in order to allow a more restful night's sleep. For more severe cases, we may refer you to see one of our trusted partner specialists.
TMJ Disorder Therapy: Temporomandibular joint disorder, often referred to as TMD, is characterized by consistent teeth clenching and grinding. Similar to sleep apnea treatment, a customized oral device can help most sufferers find relief.
Oral Cancer Screening: Oral cancers are particularly deadly but this is largely due to the fact that early symptoms are overlooked. Our doctors can perform an oral cancer screening during your routine exam and cleaning.

Finding the Right Procedure
At Dearborn Family Dentistry, we pride ourselves on treating all our patients with kindness and respect, like family.
Contact us today to learn more about our practice and our skilled doctors, and determine which dental procedure is right for you.