Single-Tooth Replacement with Implant-Supported Dental Crowns
Even a single missing tooth can significantly impact your health, appearance, and confidence. Although traditional bridges are a trusted solution, more and more patients are turning to implant-supported dental crowns. These restorations offer several unique benefits, including the ability to stimulate the jawbone just like a natural tooth. Drs. Mark Luria and Dr. Rena Allswang are proud to offer complete dental implants treatment, from placement to restoration, at their Dearborn, MI, practice. Dearborn Family Dentistry also has an on-site lab to provide precisely crafted, customized restorations.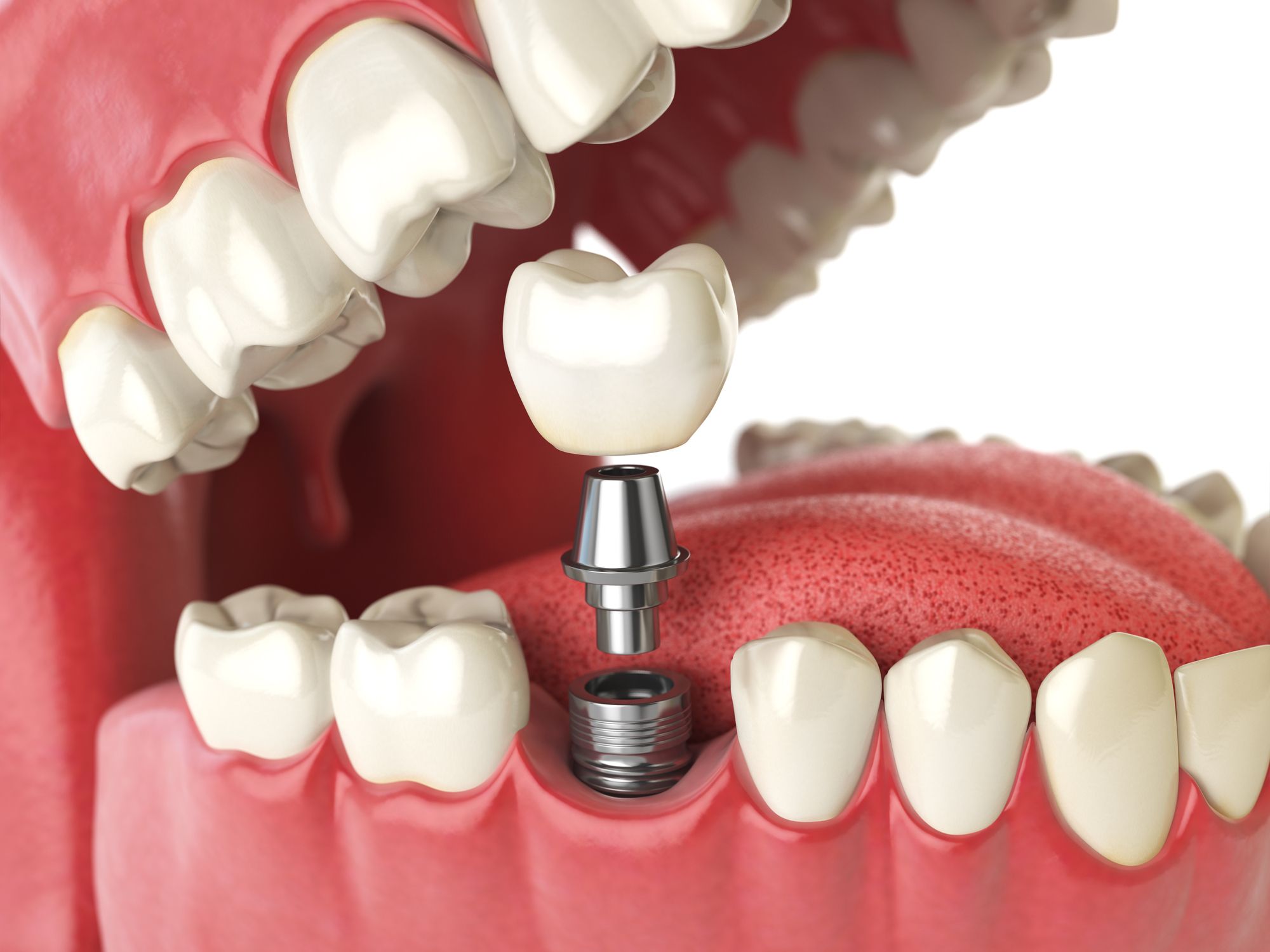 Replacing Missing Teeth with Traditional Bridges
A single missing tooth can be replaced with a traditional dental bridge. This type of restoration is made up of a false tooth, which is held in place with dental crowns placed over the teeth on either side of the gap in your smile. Your doctor may recommend a bridge if you are on a budget or you are not healthy enough to undergo surgery.
Benefits of an Implant-Supported Crown
While bridges have been relied upon to restore missing teeth for decades, implant-supported crowns boast a number of unique benefits:
Long-Lasting Results: Implant-supported crowns are the most reliable single-tooth replacement solution available. When properly cared for, implants can last decades.
Natural Appearance: Implant-supported crowns replace the entire tooth from crown to root for a seamless, lifelike appearance.
Preserve Surrounding Teeth: Implants are self-supporting so the teeth adjacent to the gap in your smile will not need to be altered for crown placement.
Improved Oral Health: Missing teeth can cause the underlying bone to degenerate. Your implant will stimulate the jawbone, helping to prevent bone atrophy and preserving the health and stability of remaining teeth.
It is important to understand that although your implant could last a lifetime, implant-supported dental crowns will eventually need to be replaced.
Placing an Implant-Supported Crown
During a consultation, one of our dentists will evaluate your oral and overall health. We will also determine whether an extraction is necessary. Dental implant patients should be in good enough overall health to safely undergo surgery. Additionally, they should have sufficient bone mass to secure an implant. Patients lacking sufficient bone density can improve their candidacy for implants with a bone graft.
Implant-supported crowns offer several unique benefits over traditional bridges, including the ability to stimulate the jawbone just like a natural tooth.
At your second visit, local anesthesia will be applied and some patients may also choose to receive nitrous oxide. An incision will be made in the gum tissue, a small hole will be made in the jawbone, and your dental implant will be inserted. Finally, the soft tissue will be sutured together. You might receive a temporary crown while you wait for your permanent restoration to be attached.
Over the next four to six months, your jawbone will fuse with the dental implant as part of a process called osseointegration. Once healing is complete, you can have a permanent crown placed. Our dental crowns are fabricated from medical-grade porcelain, which offers incredible resilience and aesthetics.
Choose Premier Tooth Replacement
If you are missing a tooth, an implant-supported dental crown could be the best restorative solution for you. Learn more about this advanced treatment option by scheduling a consultation. You can call our practice at (313) 565-5507 or use our online form to get in touch.